Law Firm
Company Lawyer was formed in 1994 and operates in the UK, Europe and the Scandinavian countries. The same year our swedish branch, Bolagsjuristerna, was established. With our expertise we can assist you in starting up a company in Sweden, Europe and in the Eastern bloc countries.
We can also assist you with the start-up of your  company in the country of which you have chosen. Arrange banking relations, tax accounts and company address.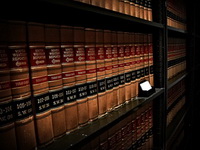 Company Lawyer also covers areas with the liquidation of companies in which our highly qualified lawyers can provide you with expertise counseling in liquidation and bankruptcy cases.
Within the group, we provide full help with accounting, bookkeeping and auditing services for swedish and foreign companies. With us are experts who can assist you with financing case in Sweden and in Europe.
There are always many different terms to reach a good solution. Our company is involved in all relevant areas, from standard to complex financial case, which is our specialty for more than 20 years back. Besides this, we also cover asylum cases, and areas with the immigration office.